Press

the marshmallowist has made sweets serious business"

the marshmallowist - impressing luxury chefs and luxury stores with their upmarket marshmallows."

the marshmallowist marshmallows come in unique, delicious flavours"

strawberry and basil and blueberry and gin just some of the refreshing, zingy and delectable flavours"

gourmet marshamllows? our fav are the raspberry and champagne"

the best marshmallows in town

make Mr Wonka's floral ambitions look feeble."

Leading the way are The Marshmallowist whipping up sugary squidginess with intense flavours made from fresh fruit"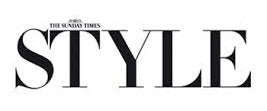 The Marshmallowist are the ones to try."
Samples
If you're looking for press samples, quotes or want to use any of our lovely pics- email jenny@themarshmallowist.com and she'll take care of it for you.